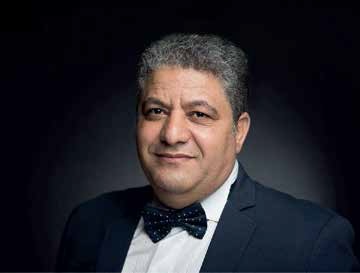 The African Cinematic Creature I and my friends have a Complex and complicated relationship with this creature, the Luxor African Film Festival (LAFF), which we founded and witnessed its growth till it became well established.
Hundreds of cinema professionals, media personnel, critics, and filmgoers participated in the upbringing of this creature, through hard work, love, and presence. Dozens of young people, as well as different generation, have created this bridge of communication with Mother Africa.
Each person from the guests of the festival arrives at the land of Luxor, going through its Nile banks, roaming its temple and markets, only to enhance this bridge and extend it longer...
Each heart that felt the moments of happiness, of remembering, of conversations between with the people of Luxor and its guests, creating a momentum of feelings between Egypt and its brothers in our strong dark skinned continent. Each shot screened in front of our different African people in the cinema houses makes a combined humanitarian and cinematic history, as well a humane ode that is added to our history, we Africans.
Dear friends and colleges, guests of the 7th birthday of this African cinematic creature, you are part of history.
Enjoy the history.. the cinema.. the location and extend the bridges of love, hope, and dreams
Télécharger Ici