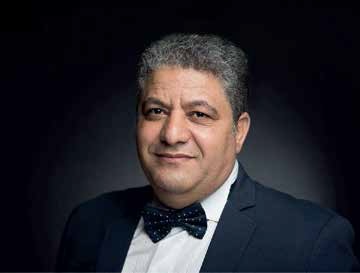 As our tradition and culture in our African continent and in the Arab World to relate an event to a person and not to a team, in the sixth edition of the Luxor African Film Festival, the event that grew in such an early age with the help of its team and their faith in African filmmakers and its significance, honesty and love and belonging to the African cinema, the imagination, responsibility and dream.
After seven years my wish is to invite the recreation of the team spirit and its will in the younger generation in the festival.
A special greeting for everyone who participated in this festival and whoever helped in supporting and developing this event.
A special thanks to the late icon Maged Habashi one of the true friends and the sincere companion of all times.
We will never forget you Maged, this is the sentiment of all participants of the Luxor African Film Festival. In the end, I would like to welcome all friends, fans and filmmakers of the mother continent in the city of Luxor, Egypt.
Download Here